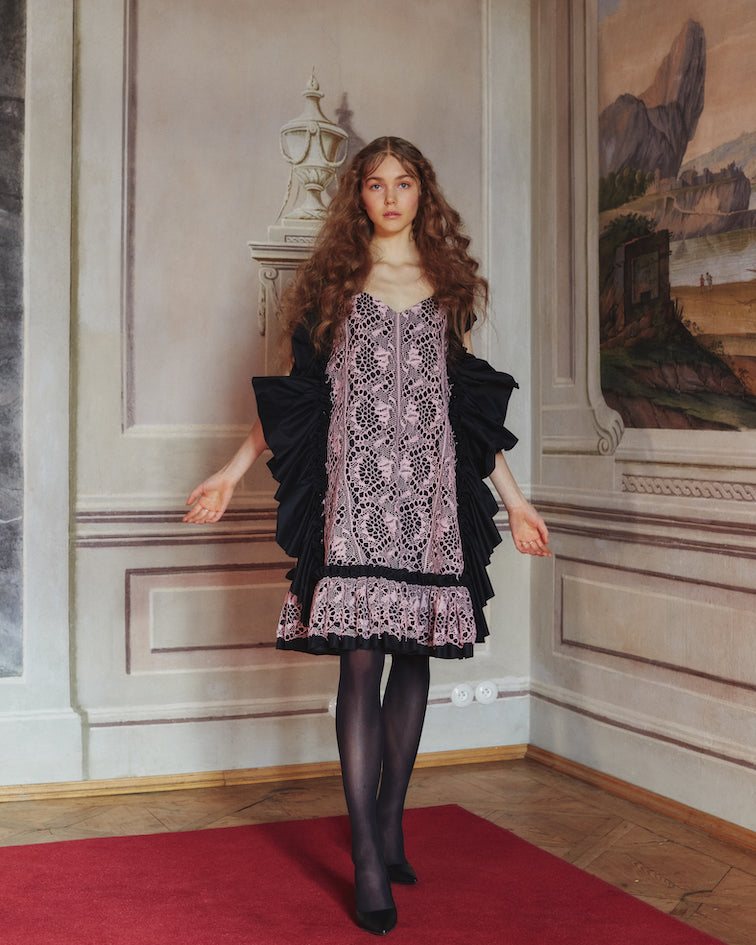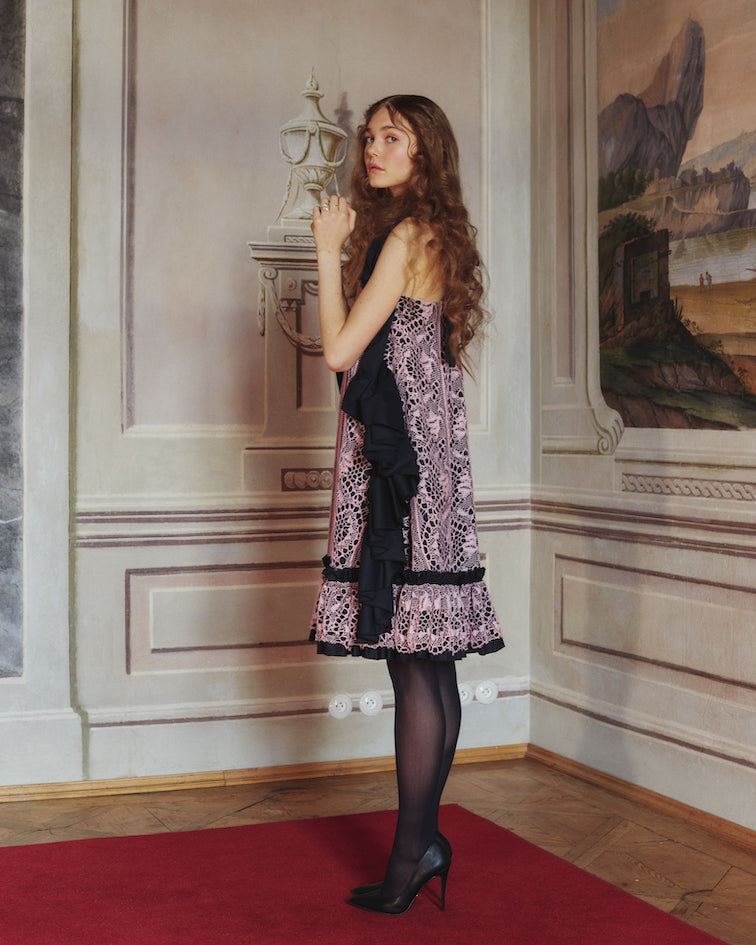 "TAMY" PINK&BLACK DRESS WITH BOBBIN LACE
An extravagant dress with narrow shoulder straps, pink bobby lace on black extra premium quality cotton and a a ruffle on the side that ties around the neck.

One size  - fits sizes S and M (36 - 40 EU).

2 - 3 weeks delivery time
Fabric: 100% cotton
Bobbin Lace: 100 % cotton 
Agata is 180 cm tall, 36 EU.